CollegeCommunityCareer fosters a college-going culture with low-income, first-generation high school students and families to create and build equity in education. We prepare students for admission to and graduation from a four-year university based on these four pillars: College Success, Leadership Development, Civic Engagement, and Career Discovery.
CollegeCommunityCareer is working with our students to ultimately create a workforce that is diverse and equitable by breaking down traditional barriers that keep students from achieving a college education. We challenge the status quo and take bold steps to create a more equitable future so all students can reach their potential.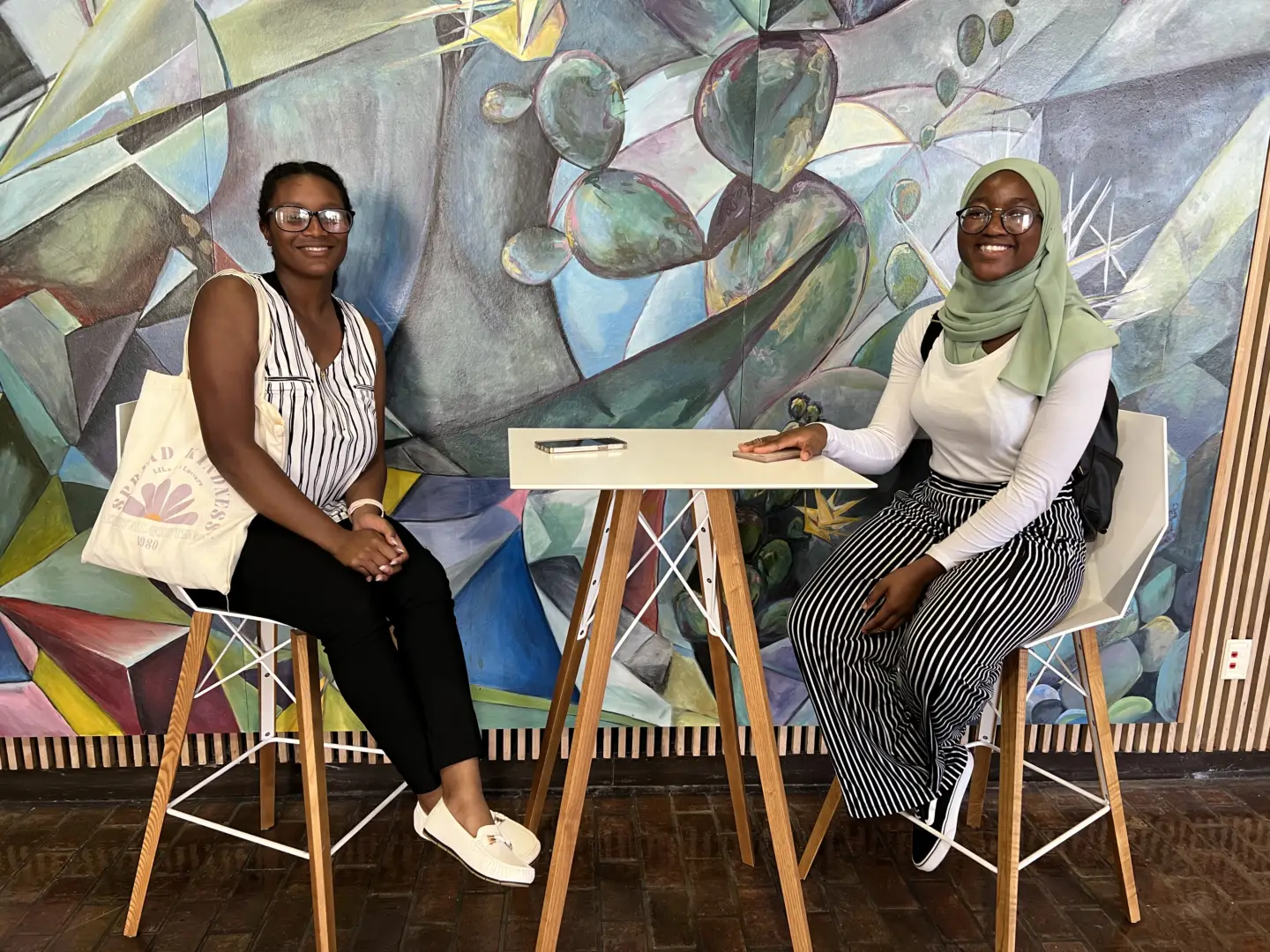 When CollegeCommunityCareer first opened its doors in August 2012, there were twenty-two sophomore students at one high school in our afterschool program with a dream of going to college. We have expanded to serve over 400 students/year in 12 Houston area high schools in four different school districts. We have over 390 college students scattered across the US. CollegeCommunityCareer is helping students achieve their dream of getting a college education and embarking on their chosen career.
How is CCC different from
other college success programs?
CCC works with students for a total of 7 years – 3 years in high school (10th – 12th) and 4 years of college – helping students complete their bachelor's degree and launch them into their career, whereas most programs tend to stay with students only three years (11th grade through freshman year in college).
Most college success programs focus only on getting students into college, but CCC knows there is more to being a successful college graduate. Students discovering their passions, visiting career sites, and engaging with career professionals to help expand their knowledge of career options will ensure students are employable upon college graduation.
Many programs focus on the higher-performing students, specifically the top 10%, whereas CCC targets all students who are in the top 40% of their class. 99% of our students come from a lower socio-economic background. During our eight-week summer program, visiting college campuses, businesses and performing community service helps combat summer melt and keeps college education in the forefront of our students' minds year round. Other programs tend to engage students only during an academic school year.
We believe that improving college access and success rates will not only transform the future of our students, but will also create lasting effects on the greater Houston area.




CCC Graduates Have Earned Scholarship Totaling